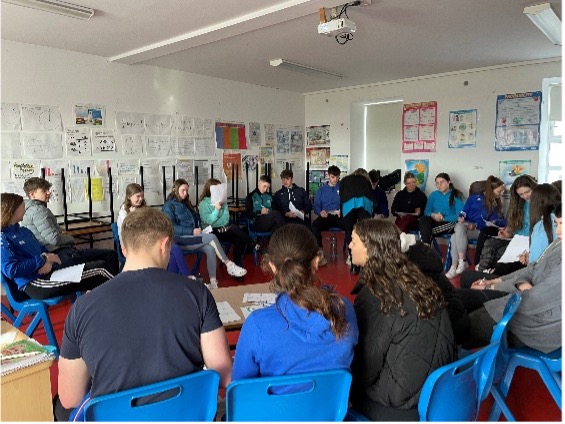 In celebration of Le Chéile Day 2022, our Le Chéile leaders prepared a Respect Day for all.
Our students wore blue, and each year group took part in an 80-minute workshop, planned by the Le Chéile leaders Sharon Hughes, Rachel Mc Nicholas and Sara Mc Hugh.
They called it Le Chéile Respect Day, an opportunity to elevate the student voice in relation to how we give respect and get respect as a school community and opening up the discussion around respecting our differences and where this is in evidence in our school ethos.
All informal feedback from both students and teachers involved has been overwhelmingly positive.
Looking to the future, our plan is to collate the agreement the students made about how to treat each other and design a Charter to put up around the school which outlines how students agree to treat each other.