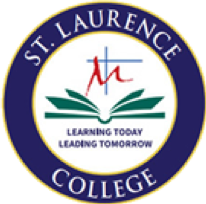 We are delighted to announce that St Laurence College has become a member of the Le Chéile Schools Trust in what is an exciting and positive initiative in the College's long and distinguished participation in furthering Catholic education in Ireland over the past 50 years. They formally joined at the Le Chéile Conference last week and we were delighted to welcome Br. Jesse O'Neill from the USA, representing the Marianists of Ireland, Br. Jim Contadino, Chair of the Board of Management and Ronan Coffey, Principal of the College.
St Laurence College is the 54th Catholic Voluntary Secondary School to join the Trust along with 9 community schools.
St Laurence and Le Chéile Schools Trust share the same Catholic ethos which will ensure a bright and thriving future for the College, the staff and students.
Commenting on behalf of the Marianists, Rev. Oscar Vasquez, Provincial, Marianist Province of the United States, said: "As part of our plans for future succession in Ireland, the Marianist congregation was determined to preserve St Laurence College's unique Marianist-influenced educational focus and its Catholic ethos into the future. Becoming a member of the Le Chéile Schools Trust will achieve this. I am delighted that the Marianists will continue to play an active role in the future growth and success of the College through our membership of the Board of Management and our ongoing collaboration with St Laurence College's dedicated and very capable staff. We look forward to partnering with Le Chéile Schools Trusts to further our mission of making a difference in the lives of our students and staff."
Commenting on behalf of St Laurence College, Ronan Coffey, Acting Principal, said: "We are very excited about being part of a wider community of secondary schools that share a similar ethos. As our Patrons since the College was first established over 50 years ago, the Marianists have been great education and spiritual partners for St Laurence College, our students and our staff and we look forward to continuing the Marianist tradition within the wider Le Chéile community.
Eilis Humphreys, Executive Director, Le Chéile, said: "We are delighted to welcome St Laurence College to Le Chéile Schools Trust. St Laurence and the Marianists have a great reputation for their mission in education in Ireland stretching back over 50 years and the College's staff and students will bring new insights and energy to our growing community of faith-based schools. We look forward to working with the Board of Management, staff and students in St Laurence College in the years ahead".