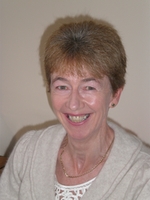 Eilis Humphreys
is the Executive Director and has been with Le Cheile since the office opened in September 2009. Having worked as a teacher for a number of years, she was seconded to the Transition Year Support team. She then worked with the JMB/AMCSS before becoming principal in St Louis Rathmines. She was seconded to the Department of Education's Leadership Development for Schools (LDS) team, now subsumed into PDST (Professional Development Support for Teachers) from 2005 to 2009. Eilis served as a Council member and Vice-Chairperson of the NCCA as JMB nominee for a number of years. In 2010 she graduated from NUI Maynooth with a Doctorate in Education. From 2009 to 2018 she served as secretary of the Association of Trustees of Catholic Schools (ATCS).
Eilis can be contacted on 087 050 9227 or e-mail: [email protected] .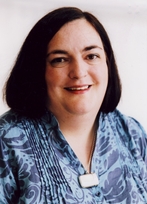 Thérèse Davey
is the Administrative Officer with the title Executive Secretary. Most recently Thérèse has been working in DIT's Directorate of Research an Enterprise. She has previously worked in Hotel Management and Training and Development. Thérèse can be contacted on 01 5380104 or e-mail: [email protected] .
Tony Lee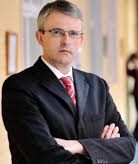 School Governance and Leadership Development Officer
Tony Lee has joined the Le Chéile team as School Governance and Leadership Development Officer. Tony has been principal of St. Aloysius College, Carrigtwohill for fourteen years. Previously he was Principal in Scoil Mhuire, Kanturk and Deputy Principal in Nagle Community College, Mahon, Cork. Tony started his career as a teacher of Physics, Science and Maths in Mannix College, Charleville before moving to Nagle Community College in 1984, firstly as a teacher and then being promoted to Deputy Principal there in 1999. Tony has been a Council member of AMCSS/JMB from 2009 to 2012 and then served as Vice President from 2012 to 2015. He led the work on developing the new proposed middle management structures, which were agreed in principle by the management bodies of the ETBI and Community and Comprehensive Schools sectors as well as the JMB. Tony can be contacted: [email protected] – 086 3809964.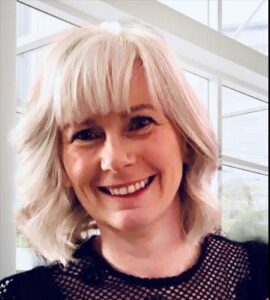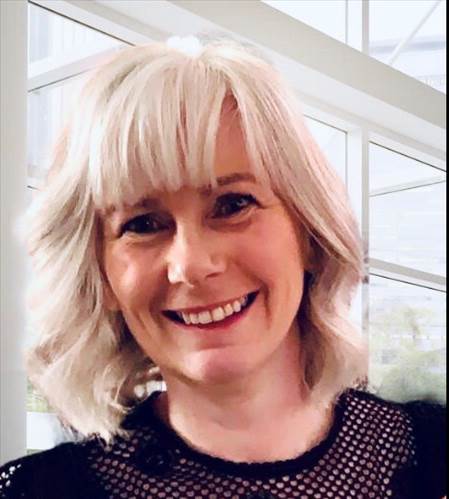 Dr Áine Moran
began her teaching career in St. Louis Community School, Kiltimagh as a teacher of Business Studies and Maths. In 1996 she moved to Ardscoil Mhuire, Ballinasloe and retrained as a religion teacher in St. Angela's College, Sligo. While there she introduced the LCA programme to the school and held the post of responsibility for the student council and public relations in the school.
In 2007 Áine joined the staff of St. Aidan's Community School in Brookfield, Tallaght as the school chaplain. During her time there she attended DCU and achieved a MA in School Chaplaincy and Pastoral Care. She was granted a full scholarship from the College to pursue her PhD research on the rationale for school chaplaincy in Irish schools.
In 2011, Áine was appointed as the first Deputy Principal of Kildare Town Community School, a new school established as a result of the amalgamation of the three schools in Kildare Town. Áine left KTCS in 2014 to become the founding principal of Le Chéile Secondary School in Tyrrelstown. Le Chéile Secondary School has grown from a student population of 86 in 2014 to 750 students in 2019. It is considered the 'most diverse school in Ireland' with students from over 70 different countries of origin. The school is one of only two Apple Distinguished Schools in the country and offers national and international leadership in the embedding of technology into pedagogy.
In 2019, Áine was seconded as an advisor on Leadership with the PDST. Her main work was developing, preparing and facilitating leadership inservice for newly appointed Principals in Post-Primary schools and the Forbairt programme.
Áine is adjunct lecturer with Hibernia College on the Primary Masters in Education Theology programme. She also serves as a research supervisor with the College.
Áine completed her undergraduate degree in Commerce at NUI Galway and holds Master's and PhD degrees from the Education Department at DCU. She also holds post-graduate diplomas from the University of Limerick, St. Angela's College, Sligo and NUI Maynooth. Her research interests including Catholic School Culture, Innovative Learning Environments and Digital Technologies in Schools. She has presented her research both nationally and internationally, including a term as visiting fellow at Notre Dame University, Indiana.
Aine can be contacted on her mobile 086 3055899 and [email protected]