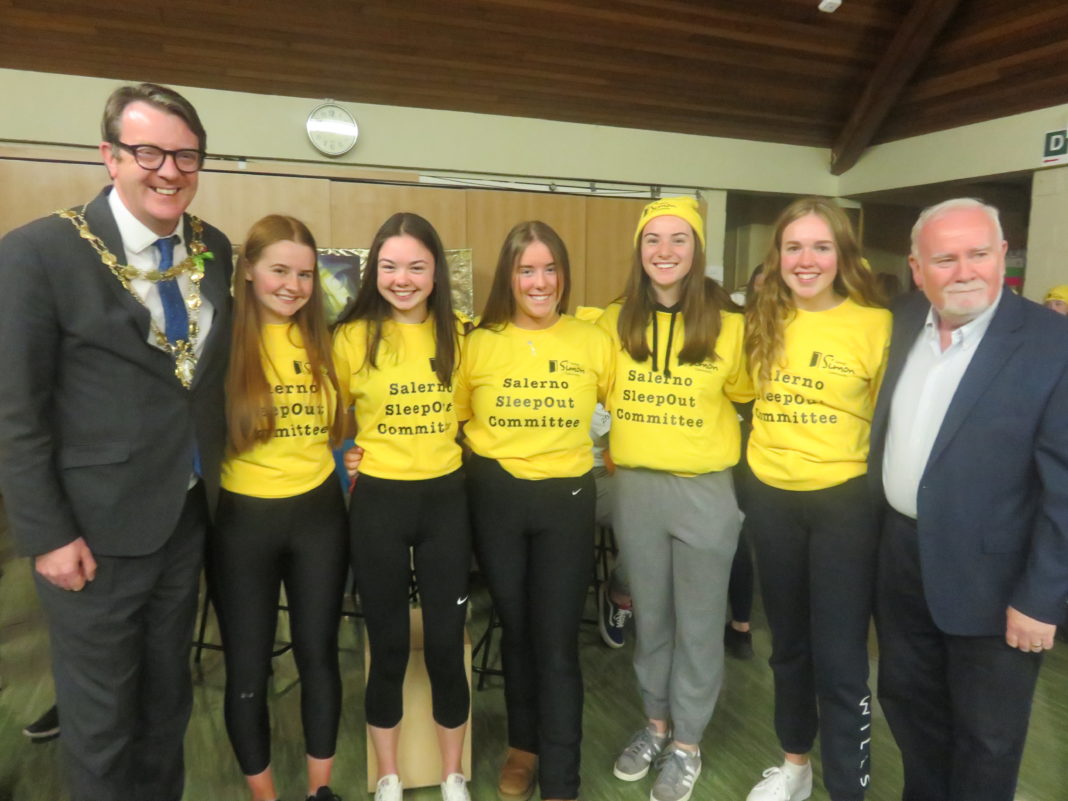 Salerno Sleepout for the Simon Community
Congratulations to Transition year Students and teachers who held a Sleepout for the Simon Community on 2nd May in the grounds of Salerno. Many thanks to Mayor of Galway Cllr Niall McNelis and Deputy Mayor Cllr Donal Lyons for attending the event.

School Activity Week
Thank you to all who got involved for this years Active Schools Week. The photographs attached show some of the school events which included the TY Olympic handball tournament, 3rd years soccer blitz and 5th year dancers. Well done to our teacher basketball team whom defeated the leaving certs in a highly competitive game at lunch time on Wednesday. Well done again to all who came out to support and created a great atmosphere.