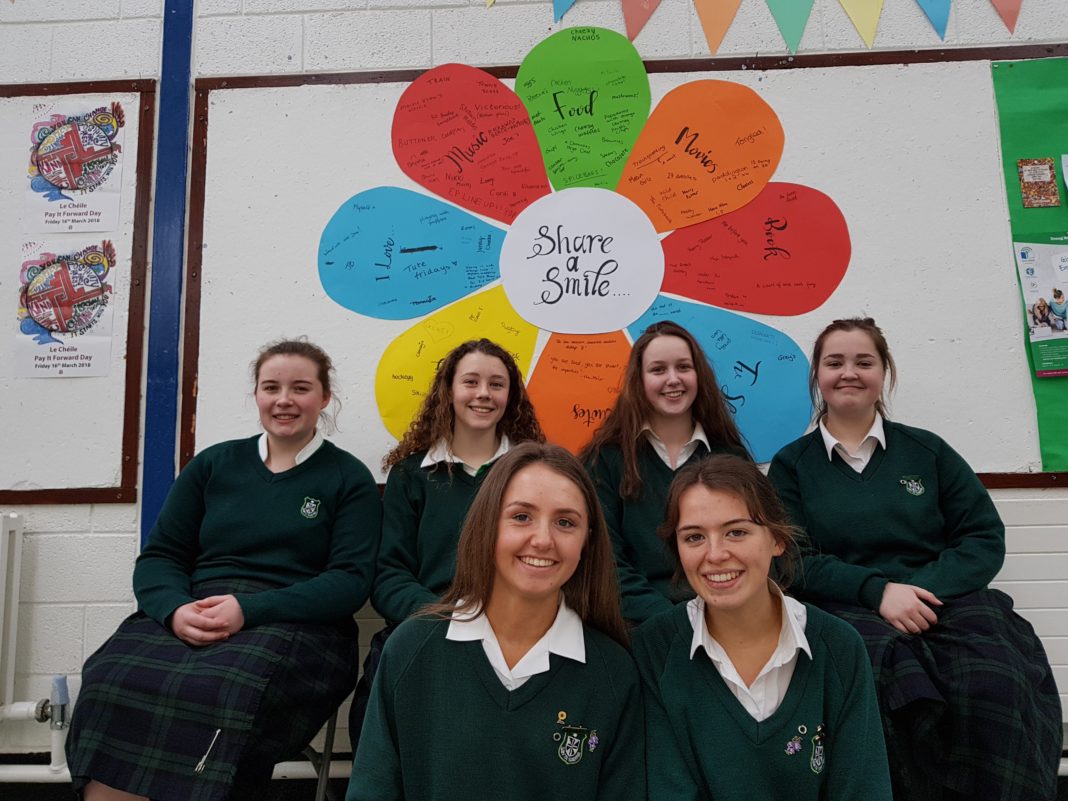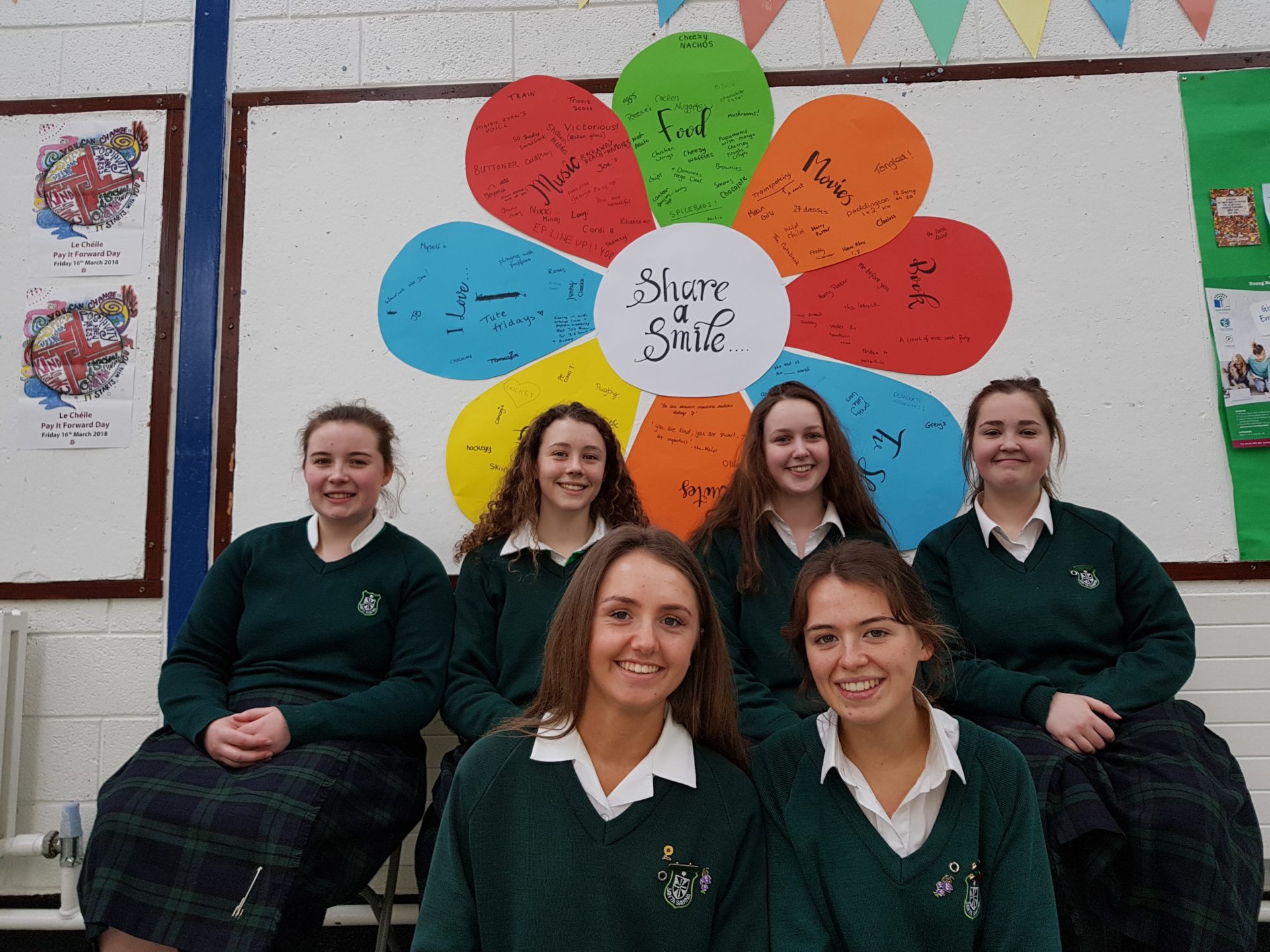 Very well done to the 5th Year Events Prefects who did a fantastic job in celebrating Le Chéile's Pay It Forward Day on Friday 16th March in Santa Sabina Sutton.
The girls collected messages from the students for every member of staff expressing their gratitude for the staff's hard work, dedication and support. They also gave circles of coloured card to every Junior student and the girls were then invited to write nice comments about each other on to the cards. The Events Team also stuck a positive written affirmation on to every student's locker, which helped in making everyone's day just a little bit better.
One of the highlights of the day was definitely the brilliant "Share a Smile" coloured flower created by the Events Prefects for the school canteen where everyone in the school was invited to write up things which make them smile. The various petals of the flower were titled Food, Movies, Music, Sport, I Love…etc, and everyone thoroughly enjoyed sharing ideas and experiences which make them smile.
It was certainly a particularly happy day in Santa Sabina and a lovely way to start the Bank Holiday weekend. Congratulations again to the wonderful team of prefects, Sophie Moran, Ali Byrne, Abbie Dennis, Lauren Collins, Sarah Clavin and Isabel Quinn. You all did a great job in marking Pay it Forward Day. Very well done!
M.Foster (School News Coordinator).